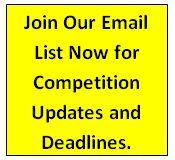 Bash Spirit Cheer & Dance Is Proud
To Announce Their 2013-2014 Competition Schedule!
Mark Your Calendars..... You Won't Want To Miss It...
Click Below for the Schedule
FINIAL Schedule 3/28/14
The BASH Blast OFF 2013 ****DATE and VENUE****
Sunday November 10th 2013
Coral Springs Gymnasium * Rec , High & Middle School Only*
Coral Springs Gymnasium, Fl.
The Xtreme BASH 2013
Saturday December 7th 2013
Lee Civic Center
Ft. Myers Fl.
The Holiday Bash 2013
Saturday December 14th 2013
West Boca High School
Boca Raton, Fl.
The Ultimate State Bash 2014
Sunday January 12th 2014
FAU Arena
Boca Raton , FL .
The Championship BASH 2014
Saturday February 8th 2014
TBD
Jacksonville Fl.
The Elite Bash Nationals 2014
March 29th 2014
FAU Arena
Boca Raton, FL
Bash Spirit Parent Challenge
You can always say...."MY DAUGHTER MADE ME DO IT"
(For more information click on the Events link above)
We at Bash Spirit Cheer & Dance are very dedicated to providing a professional, safe, enthusiastic atmosphere for all of our athletes at our events.

We Are Looking Forward To Enjoying The 2013-2014 Season With You!!!
Let's Cheer!!!!!!!!
"Building Athletes with Spirit & Honor"